Client
JustEgg
Really Good Eggs Tour
Project Overview
JustEgg challenged The Bait Shoppe to build strategies and campaigns to hand out 3MM JustEgg samples in 2022.
Research showed that JustEgg gained fans and supporters once they actually tried the product, so they tasked The Bait Shoppe with the ambitious goal of creating a multi-prong campaign that could sample 3,000,000 JustEggs in 1 year in order to address taste/texture concerns among plant-based consumers! As part of the overall sampling effort we invested in going where there are tons of people already are (music festivals), and pushing out as many samples as possible.
Introducing the Really Good Eggs Tour - a 6 stop festival tour with Live Nation with the ambitious goal of handing out over 500,000 samples! The REALLY GOOD EGGS summer sampling tour debuted at Broccoli City in Washington, D.C., May 7-8, and moved on to EDC Vegas, Beyond Wonderland in George, WA, Bonnaroo in Manchester, TN, and Levitate Music & Arts Festival in Marshfield, MA. It will wrap at Primavera Sound, Sept. 16-18, in LA. Each festival had unique footprints, unique opportunities and unique challenges. Our HERO footprint at each festival was a 40x40 footprint. Within each footprint 10x40 was dedicated to back-of-house kitchen which could produce over 51,000 samples per day! The front-of-house was a consumer facing activation which was Instagram-worthy from start to finish. The 30x30 structure featured a tunnel photo moment and chill space i with lush, botanical accents against a modern design and the illuminated message, "Really good eggs, from plants." Festival 'sounds' entertained consumers inside the space while they received a delish, hot, sample from one of two tunnel entrances. At exit, data was collected from BA's with iPads. All of these elements needed to be mobile with the ability to set up, tear down and travel to multiple festivals.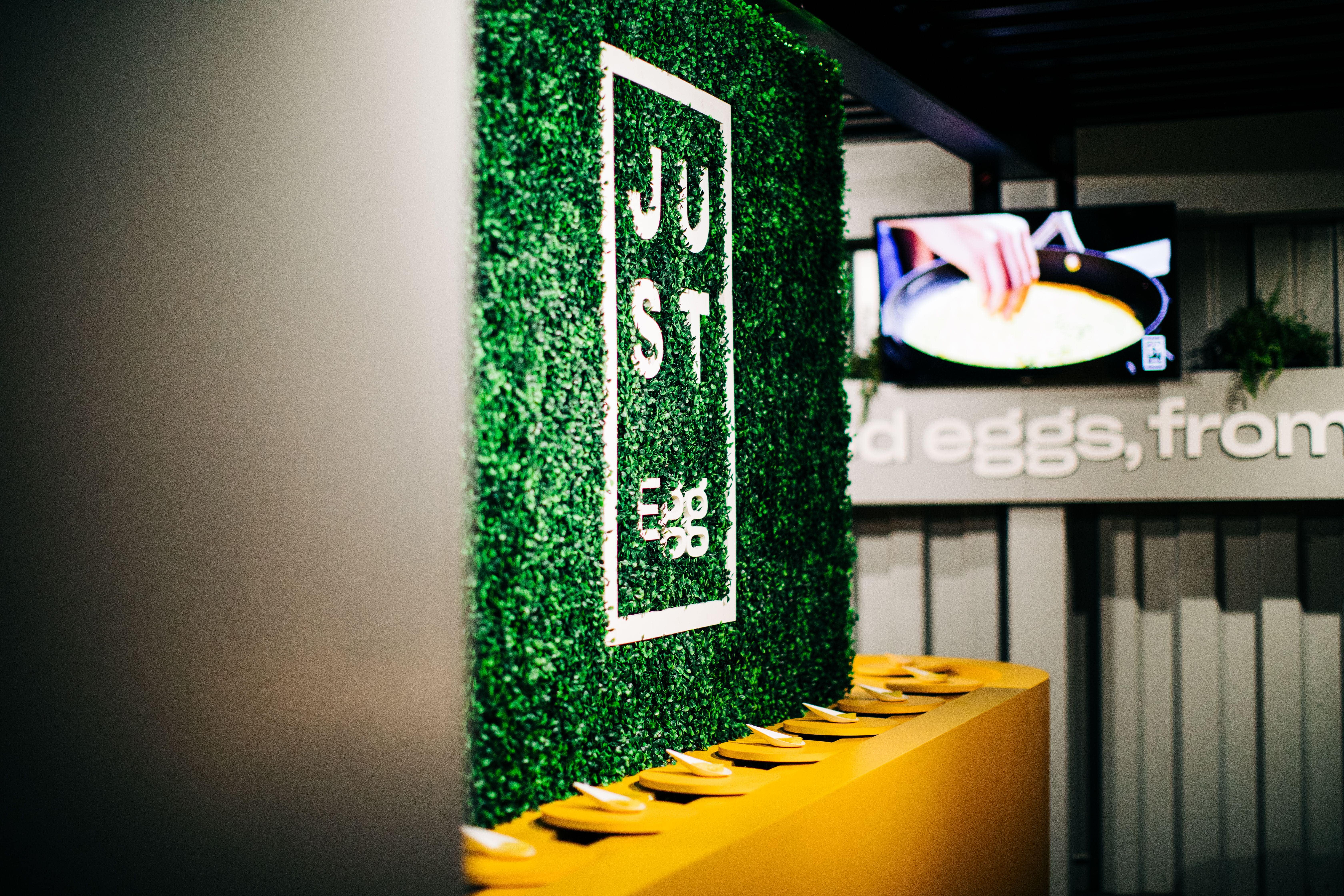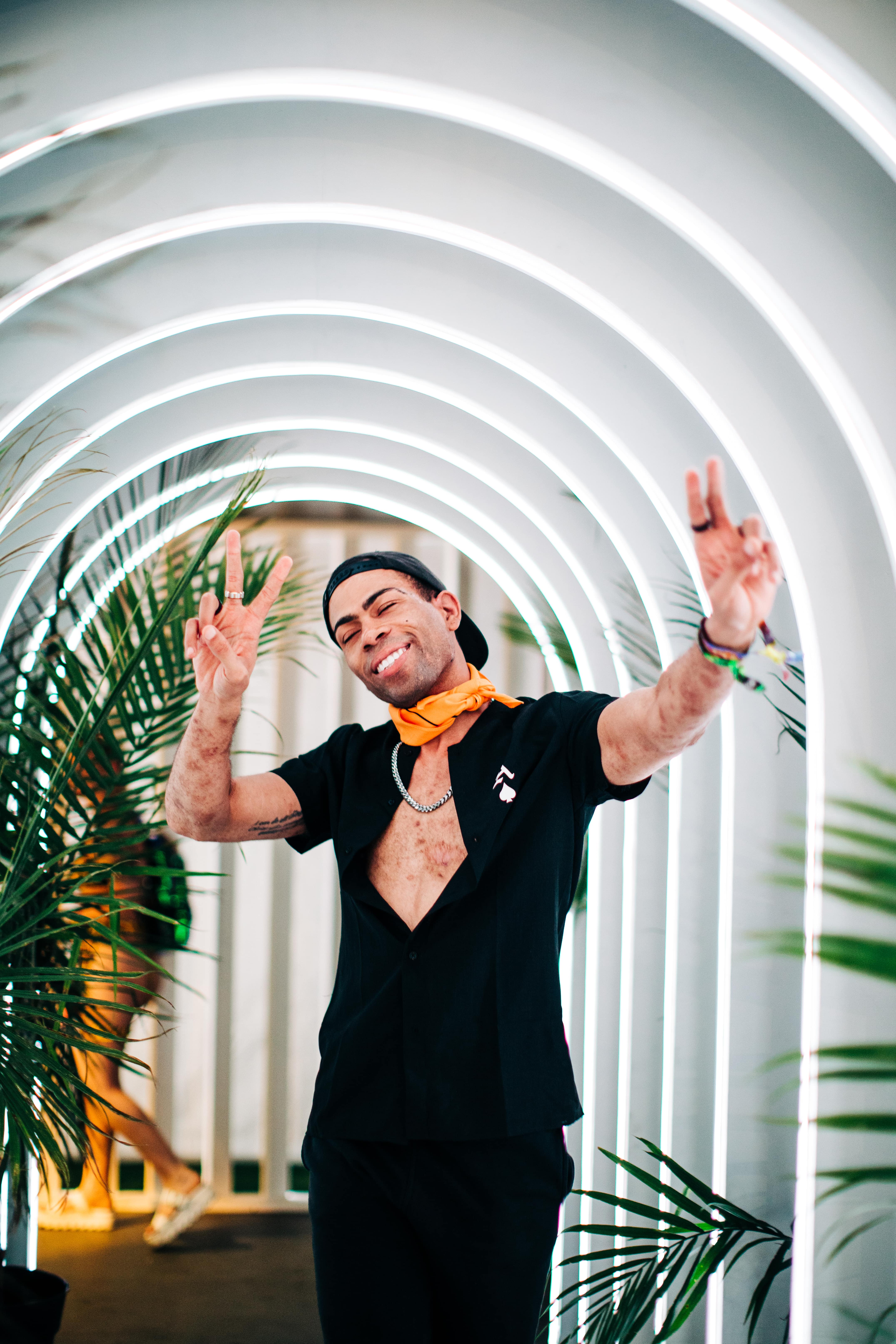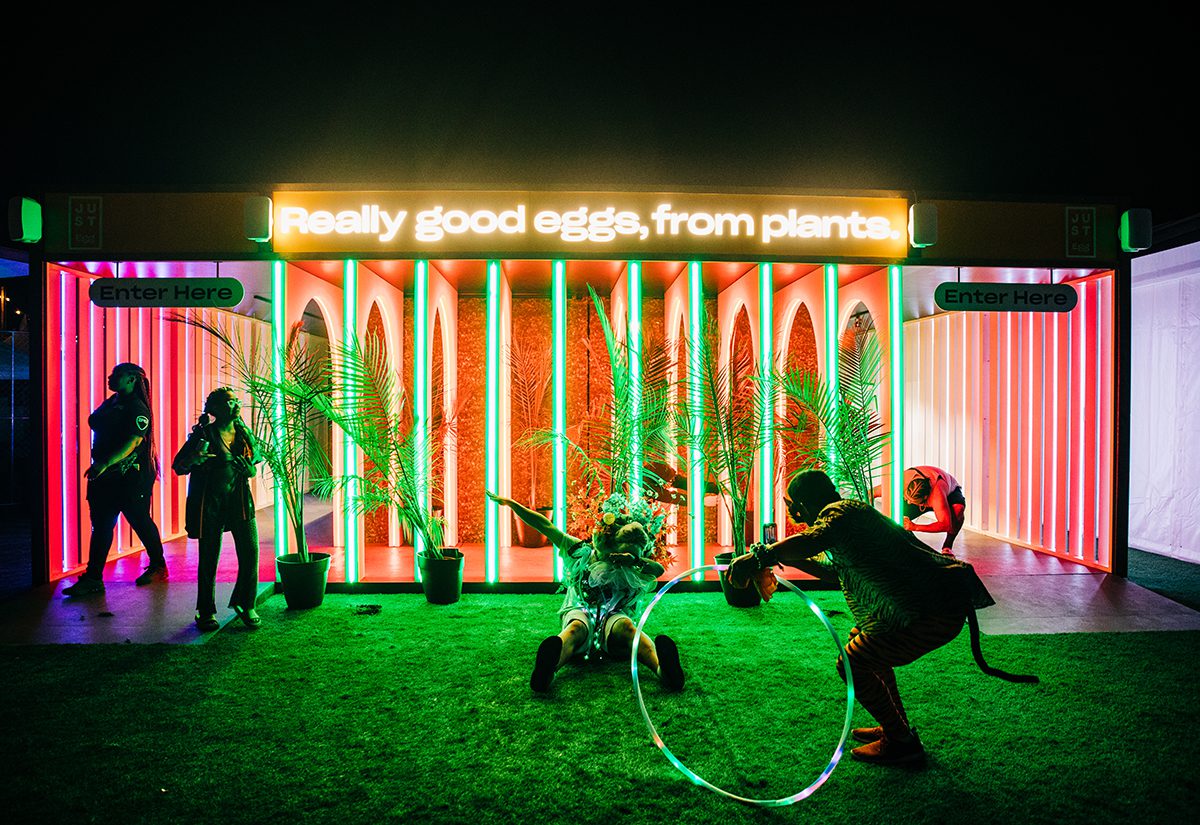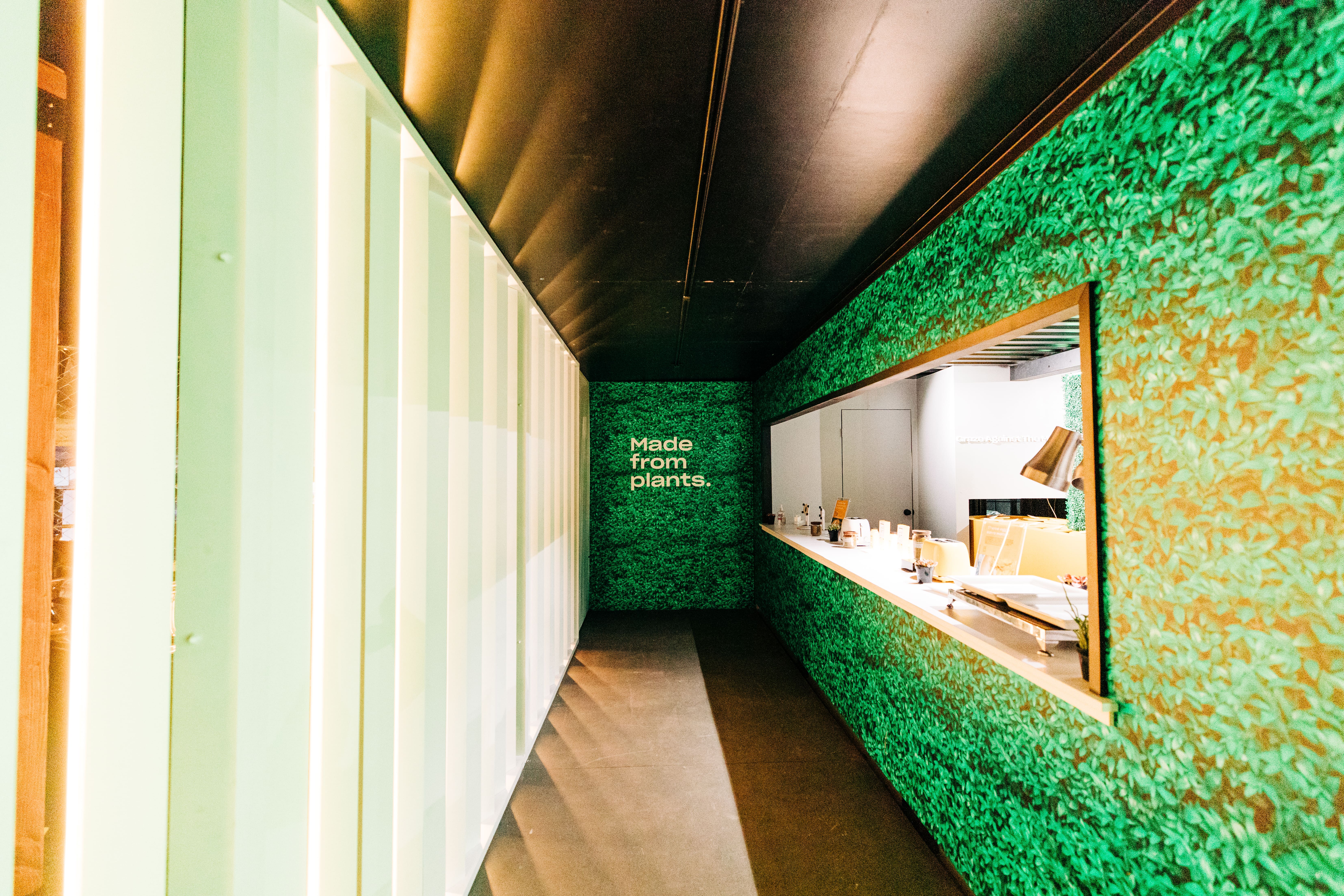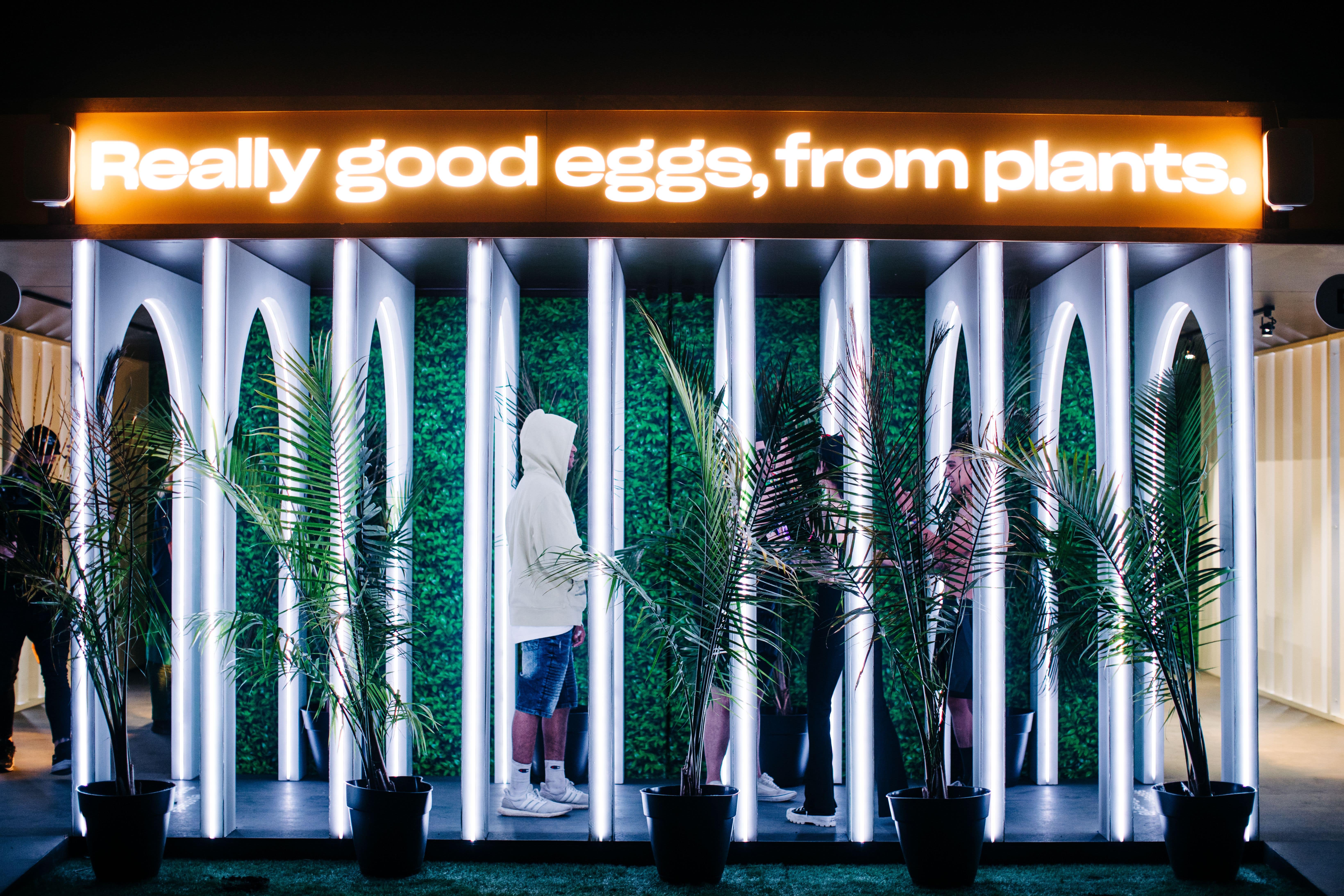 296,511
Samples handed out to consumers.
15,788
Consumer emails captured.
11,032,200
Social media impressions
Connect
Anything is possible.
We do cool shit.